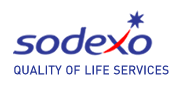 Job Information
Sodexo Inc.

Executive Director of Dining Services-Universities

in

TROY

,

New York
Unit Description
Sodexo Universities Segment is seeking an Executive Director of Dining to oversee food operations at the Rensselaer Polytechnic Institute located in Troy, New York. Rensselaer Polytechnic Institute is the nation's oldest technological research university. Since its founding in 1824, Rensselaer has maintained its reputation for providing a transformative education of undisputed intellectual rigor based on innovation in the laboratory, classroom, and studio. This position will manage their Food Service Operations, Resident Dining, Retail, Catering and Concessions with a total managed volume of $18 million annually.
The ideal candidate will:
Must have five plus consecutive years of food service experience in a high volume and multi-unit management environment with a strong P&L background and has had previous success managing a prestigious University Campus account

Will have the skills to develop exceptional client relations and strong executive presence Superior interpersonal skills and can develop and maintain professional, positive working relationships with multiple clients, liaisons, customers, employees, supervisors and vendors.

Must have strong communication skills and will be able to articulate ideas, thoughts, opinions, professionally and clearly within all levels of client and Sodexo's organizations.

Will have strong time management skills and will be able to work in a matrixed environment.

Must be able to demonstrate strong strategic leadership skills leading and motivating a management team

Inspire strategic direction; secure and deploy resources; cultivate relationships with clients and other teams within Sodexo; ensure the fulfillment of all contract commitments; sustain client satisfaction and retention; and maintain strong employee relations

Have a strong focus on food quality and presentation as well as high end catering and retail experience as well

Be well versed in culinary functions, food and labor cost control, food safety and sanitation

Be technically competent in unit financial management, pricing, menu development and will be responsible for the training and development of frontline hourly employees and managers.
* RELOCATION ASSISTANCE IS AVAILABLE! *
Careers in Universities:
Working for Sodexo in Universities allows you to support students on their path to adulthood and academic success. Located on college and university campuses across the country, Sodexo creates clean, safe living and learning environments that inspire and drive success. Student success depends upon so many conditions – when they are well fed, safe, comfortable and learning in a clean, well maintained environment they are more likely to succeed.
Working for Sodexo:
How far will your ambition, talent and dedication take you? Sodexo fosters a culture committed to the growth of individuals through continuous learning, mentoring and other career growth opportunities, along with the performance of organizations. We believe it is important for our work to be meaningful to all who contribute to it, and we remain faithful to our mission, our core values and the ethical principles that have guided us since 1966. We support these values and help them thrive in each employee.
We strive to make working for Sodexo a genuinely great experience with benefits to promote your professional, personal and financial well-being, and to improve your Quality of Life now and into the future. Our experiences with our over 50 million customers each day enable us to develop Quality of Life services that reinforce the well-being of individuals, improving their effectiveness and helping companies and organizations to improve performance … every day.
Position Summary
Functions as the central point of contact for one complex account with multiple locations, and possibly multiple contracts. Oversees performance of unit management including budget development, client relations, sales and profitability performance, conformance with company policies and procedures and staff training and development. Liaison between company resources and unit operating managers.
Qualifications & Requirements
Basic Education Requirement - Bachelor's Degree
Basic Management Experience - 5 years
Basic Functional Experience - 5 years
Sodexo is an EEO/AA/Minority/Female/Disability/Veteran employer.
System ID 81776
Category General Management
Relocation Type Yes - According to Grade
Employment Status Full-Time