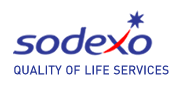 Job Information
Sodexo Inc.

Registered Dietitian 2

in

TRAVERSE CITY

,

Michigan
Unit Description
POSITION: Registered Dietitian 2
(1.0 FTE Outpatient Renal)
KEY FUNCTIONS:
Delivers an extraordinary patient experience via patient empowered care; goes above and beyond the concept of excellence in health care.
Works directly with adult patients with chronic kidney disease (CKD) stages 1-5 and renal replacement therapies, to provide individualized/group, evidence-based nutrition care.
Demonstrates competency in Nutrition Focused Physical Assessment to address malnutrition or risk for malnutrition in the Adult population.
Practices the Nutrition Care Process with proficiency in ADIME charting in the EMR.
Collaborates with the interdisciplinary team individually and in meetings/rounding/nephrology clinics in recommending, implementing and monitoring nutrition interventions.
Provides professional and staff education to ensure the safe management and care of patients and families.
May provide written and verbal information at professional conferences and seminars.
Participates in department projects for quality improvement and strongly supports the True North mission of Munson Healthcare.
Acts as a mentor to students and new dietitians.
Engages in the development of clinical knowledge and skills through self-assessment and identification of growth areas.
Demonstrates the ability to remain adaptable and flexible to best meet patient, client and business needs.
Demonstrates the ability to manage time effectively and remain adaptable and flexible to best meet patient, client and business needs.
Demonstrates competency in software applications.
Works within professional scope of practice and demonstrates regulatory compliance.
Maintains a positive attitude, strong work ethic, and willingness approach to additional duties as assigned.
May require occasional after hours including evenings and weekends.
This position may require travel to other system facilities.
JOB DESCRIPTION REQUIREMENTS:
Education:
Required: Registered Dietitian status in compliance with CDR.
Strongly Preferred: Master's Degree in Human Nutrition or related field.
Experience:
Required: 3-5 years plus clinical experience.
License/Certification:
Required: Current Registered Dietitian with the Commission on Dietetic Registration
Preferred: Board Certified Specialist in Renal Nutrition or Board Certification credential for Diabetes (CDE)
Position Summary
Responsible for providing direct comprehensive nutrition services
Key Duties
-Directs nutrition care of special needs population to ensure nutrition needs and customer satisfaction levels are met.
-Maintains and develops client relationships and client satisfaction to ensure account retention.
-Manages, promotes, and educates others on food and nutrition programs according to Sodexo standards and policy.
-Collaborates and communicates with culinary and clinical departments on established processes, special diets, and menu requests and probes potential problems and apprises manager of status on resolution of problems or issues, using appropriate Sodexo resource when necessary.
-Ensures compliance with all federal, state and local regulations as well as Sodexo/client policies and procedures (e.g. Health Dept., HIPAA/Privacy Act, Joint Commission, quality assurance, safety, operations, and personnel) by keep abreast of the most recent nutrition-related trends, research, policy, certifications, and standards of practice.
-Establishes operating standards, implements quality improvements and communicates them to other departments..
Qualifications & Requirements
Basic Education Requirement - Bachelor's Degree
Basic Functional Experience - 1 year work experience in health care including hospitals, nursing homes, assisted or independent living facilities, long-term care, retirement homes, or clinics + registered dietitian
Sodexo is an EEO/AA/Minority/Female/Disability/Veteran employer.
System ID 81011
Category Nutrition
Relocation Type No
Employment Status Full-Time