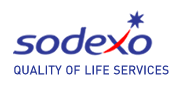 Sodexo Inc.

Director, Offer Development

in

Phoenix

,

Arizona
Unit Description
Sodexo is seeking a virtual Director, Offer Development for the Corporate Service Segment.
Make an Immediate Impact.
Sodexo is the North American leader for Quality of Life Services. More than 125,000 Sodexo employees work to improve the quality of daily life for our 9,000 client sites and more than 15 million customers a day in North America. Sodexo partners with clients to help them attain their strategic vision by developing Facility Management service solutions that increase the effectiveness of their people, enhance their business processes and optimize their infrastructure, which deliver tangible outcomes.
Our client portfolio spans multiple markets across the nation including education, corporate services, health care and government services, which means we can offer a career full of variety, challenge and tremendous growth opportunities.
Are You the One?
Our clients depend on your expertise to help them to optimize their business. If you are a Strategic Facilities Manager with the ability to develop innovative technical solutions while successfully managing key performance indicators to drive strong business results, this may be the opportunity for you!
Key Responsibilities:
Sodexo is currently searching for a Solution Development Manager to join the Corporate Services Segment Support Team. This Key position develops strategic and conceptual Comprehensive Service solutions for Global 1000 customers based upon specific client business needs, sales strategy, financial compliance and operational strategies; provides initial prequalifying support with sales team and order of magnitude assessments to better position Sodexo's value and optimize cost of sales investment while improving sales and fiscal productivity.
Ensures initial CSS assessments (or RFI's) contain a broad set of Sodexo capabilities as appropriate to meet the customer's compelling business issues and operational requirements.

Manages the development of a compelling business case and/or RFP response for the proposed scope of work.

Leads and manages the solution development process including: technical/operational resource team for larger complex, strategic site and/or enterprise opportunities from sales qualifying through proposal submission.

Responsible for the oversight and development of the sales process timeline, scope, solution sets, pursuit team resource coordination (site visits/client meetings etc), estimating cost/savings, pricing and proposal development as required.

Demonstrates confidence in dealing with Global 1000 corporate facility leaders and technical staff with significant experience in facility services and Integrated Facility solutions including: building mechanical systems, janitorial processes, office services and hospitality in office or plant environments.

Maintains relationships with business unit leadership, marketing, technology and operational teams to actively engage in planning, new solution development processes, proposal collateral and Best Practice sharing across accounts in order to develop new solution sets.

Has an advanced understanding of the full range of Sodexo capabilities (workplace, facility management, offices services, sustainability, food services/café's, IT infrastructure technologies, mechanical systems, operations and maintenance, finance, etc.) and is able to combine these capabilities to help solve critical customer needs.

Must also have demonstrated ability to lead the solution development process and review detailed work from cross functional teams in order to articulate a strategic solution for the client.

Possesses a strong understanding of regulatory, legislative and business environment, as well as procurement requirements unique to the industry or client.

Possess a strong understanding of operational needs in an integrated facility environment

Posses a high level of experience in costing multiple lines of service in an integrated facility environment

Possess experience in developing a solution with an eye towards fiscal goals and responsibilities.

Experience in understanding risk, capturing what the risks are and developing staffing, costing, processes, and/or contractual language to minimize Sodexo's exposure.

Experience of representing Sodexo in a professional manner to clients ranging from members of their Global C-Suite to front line technicians at a manufacturing facility.
Maintain accountability for secured sales and margin; accountable for incorporating more Sodexo capabilities into customer solutions, shortening the solution development cycle, improving win rates, applying appropriate solution "best practices" and minimizing development costs.
The ideal candidate will have:
a proven track record of successful Facilities Management leadership experience as demonstrated by articulated results and accomplishments;

strong cost and estimating experience

project management skills

strong technical knowledge of the following: mechanical, electrical, plumbing, HVAC, structural, safety systems, architectural, landscape and energy management;

demonstrated business and financial acumen with a strong P&L understanding;

exceptional customer service, presentation, relationship building and communication skills;

a bachelor's degree in engineering or related fields is preferred.
The role is virtual with travel expectations up to 75%
Some client interaction is expected so bring your customer service acumen and presentation skills.
Prior experience in analyzing sales data in the outsourced service industry is necessary for success.
Working for Sodexo:
How far will your ambition, talent and dedication take you? Sodexo fosters a culture committed to the growth of individuals through continuous learning, mentoring and other career growth opportunities, along with the performance of organizations. We believe it is important for our work to be meaningful to all who contribute to it, and we remain faithful to our mission, our core values and the ethical principles that have guided us since 1966. We support these values and help them thrive in each employee.
We strive to make working for Sodexo a genuinely great experience with benefits to promote your professional, personal and financial well-being, and to improve your Quality of Life now and into the future. Our experiences with our over 50 million customers each and every day enable us to develop Quality of Life services that reinforce the well-being of individuals, improving their effectiveness and helping companies and organizations to improve performance … every day.
Apply Now!
Are you ready to start your Sodexo career? Apply now!
Not the job for you?
At Sodexo, we offer Facilities Management positions in Corporate, Schools, Universities, Energy and Resources, Government and Agencies, Healthcare and Senior Living locations across the United States..
Position Summary
Provides sales solutioning around integrated offers and supports/directs the positioning and training of both the sales and operational teams on new offers.

Translates the research of Quantitative and Qualitative analysis to transform into an integrated offer scoping and strategic planning design.

Coaches on advanced innovation and solutioning methods within the team and the sales organization. Core development of new offers in conjunction with client solutions.

Program management and coordination of development activities across all organizational domains. Multiple projects managed with key functional areas and partnerships.

Scopes integrated offers as defined by the segment strategy
Qualifications & Requirements
Basic Education Requirement - Bachelor's Degree
Basic Management Experience - 5 years
Basic Functional Experience - 5 years
Sodexo is an EEO/AA/Minority/Female/Disability/Veteran employer.
System ID 77781
Category Marketing
Relocation Type No
Employment Status Full-Time