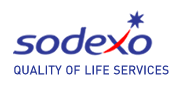 Job Information
Sodexo Inc.

Food Prep Helper Palm Bay Hospital

in

Palm Bay

,

Florida
Description/Job Summary
Job Overview:
The Food Prep Helper works primarily in the kitchen supporting the production of food products. The main function is to assist in the preparation of foodstuffs. Cleans and sanitizes work stations and production equipment. The general responsibilities of the position include those listed below, but Sodexo may identify other responsibilities of the position. These responsibilities may differ among accounts, depending on business necessities and client requirements.
/General Responsibilities:/
Reads recipes and/or product directions.

Estimates food requirements.

Operates a variety of kitchen utensils to weigh, measure, mix, wash, peel, cut, grind, stir, strain, seasons and knead foodstuffs for cooking, serving and storing.

Assists in the preparation of hot and/or cold foods, and properly stores food, utilizing knowledge of temperature requirements and spoilage.

Inspects workstations for compliance with service standards.

Keeps records and requisition for supplies/equipment as needed.

Cleans and sanitizes workstations and equipment following all Sodexo, client and regulatory rules and procedures.

May taste test products.

May have basic cooking responsibilities, i.e., cook vegetables, chicken for salads.

Attends all allergy and foodborne illness in-service training.

Complies with all Sodexo HACCP policies and procedures.

Reports all accidents and injuries in a timely manner.

Complies with all company safety and risk management policies and procedures.

Participates in regular safety meetings, safety training and hazard assessments.

Attends training programs (classroom and virtual) as designated.

May perform other duties and responsibilities as assigned.

/Job Qualifications:/*
/Experience/Knowledge:/
High School diploma, GED or equivalent.

0 to 1 more years of related work experience.

/Skills/Aptitude:/*

Presents self in a highly professional manner to others and understands that honesty and ethics are essential.

Ability to maintain a positive attitude.

Ability to communicate with co-workers and other departments with professionalism and respect.

Maintains a professional relationship with all coworkers, vendor representatives, supervisors, managers, customers, and client representatives.

Ability to use a computer.

Basic food handling skills.

/License/Qualifications/*
Certifications: None.
/General Qualifications:/
Willingness to be open to learning and growing.

Maturity of judgment and behavior.

Maintains high standards for work areas and appearance.

Maintains a positive attitude.

Ability to work a flexible schedule helpful.

Must comply with any dress code requirements.

Must be able to work nights, weekends and some holidays.

Attends work and shows up for scheduled shift on time with satisfactory regularity.
/Physical Requirements:/
Close vision, distance vision, peripheral vision, depth perception and the ability to adjust focus, with or without corrective lenses.

Significant walking or other means of mobility.

Ability to work in a standing position for long periods of time (up to 8 hours).

Ability to reach, bend, stoop, push and/or pull, and frequently lift up to 35 pounds and occasionally lift/move 40 pounds.
/Working Conditions (may add additional conditions specific to defined work location):/
Generally in an indoor setting; however, may supervise outside activities and events.

Varying schedule to include evenings, holidays, weekends and extended hours as business dictates.

While performing the duties of this job, the employee is primarily in a controlled, temperate environment; however, may be exposed to heat/cold during support of outside activities.

The noise level in the work environment is usually moderate to loud.

Details*
JOIN OUR TEAM!
Work for the betterment of an organization that is already recognized as a world class community provider of healthcare. The roots of Health First run deep in Brevard, dating back to 1937, when Brevard Hospital first opened in Melbourne with 27 beds. Health First was formed in August 1995 when Holmes Regional Medical Center, Cape Canaveral Hospital and Palm Bay Hospital joined together to create a truly integrated not-for-profit healthcare delivery system, fulfilling a common mission of improving the health of our community. Health First's Palm Bay Hospital opened in 1992 with 60 beds, serving as a satellite of Holmes Regional Medical Center.
This is a great opportunity for those interested in working in a healthcare setting. We are looking for friendly, engaging applicants who want to make a difference. Receive hands-on experience and training while working in a fast-paced environment and providing exceptional customer service.
Full Time position available, competitive wages, benefits, 401(k), paid time off, and career advancement. One year experience preferred, but will train the right person.
Final candidates will submit to criminal background check, pre-employment drug screen, TB test and flu shot.
Palm Bay Hospital
1425 Malabar Rd NE
Palm Bay, FL 32907
Located on Malabar Road in the fastest growing area in Brevard County.
Sodexo is an EEO/AA/Minority/Female/Disability/Veteran employer. Sodexo is committed to upholding the spirit and principles of the Rehabilitation Act of 1973 and the 1998 amendment to the Act. If, due to a disability, you require a reasonable accommodation to navigate this site and/or complete the on-line application process, please contact SodexoFrontlineApplicationSupport.USA@sodexo.com for assistance. For more information about our commitment to equal employment opportunity, please click here.