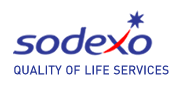 Job Information
Sodexo Inc.

Food Operations Manager 3 -Patient Services

in

MELBOURNE

,

Florida
Unit Description
Sodexo is seeking a Food Operations Manager 3 for Holmes Regional Medical Center located in Melbourne, Florida . Holmes Regional is a 514 bed acute care facility on the east coast of Florida. The successful candidate for this role will have a strong patient services background along with proven success in increasing patient satisfaction scores and employee engagement.
Is this opportunity right for you?
At Sodexo, you will find the ingredients for a great career in food service management. With benefits including schedules that encourage work-life balance and continuing education opportunities, you'll enjoy an improved quality of life that's unique in the hospitality industry.
Are you the experienced food service manager we're seeking?
We are looking for candidates who will:
Round with existing patients, families, and Nursing personnel in facility

Collect, organize, and analyze data

Communicate findings with both Nutrition Services and interdisciplinary teams

Collaborate with hospital clinical and administrative leadership

deliver high quality food service

interface with other healthcare professionals to improve the patient experience

develop and maintain client and customer relationships

provide behavioral training and skills development to the team

provide strategic analysis of trends and metrics involved in patient feedback to create action and communication surrounding solutions

ensure Sodexo Standards are met.
The ideal candidate:
has a work history demonstrating strong leadership skills, as well as previous supervisory experience and the ability to work collaboratively;

has culinary production experience and a strong background in safety and sanitation compliance;

has the ability to manage multiple priorities, demonstrate professional communication skills, and a passion for a high level of customer service;

can demonstrate the ability to prioritize tasks and exhibit flexibility to take on additional responsibilities as needed; and

can demonstrate working knowledge of Sodexo Food Management Systems (FMS) and Market Connections (MSC), and is proficient in computer skills and report management experience.
Working for Sodexo in Healthcare allows you to offer patients, healthcare professionals and caregivers around the world the best healthcare experience possible while influencing patient satisfaction, as well as cost reduction and increased productivity for our clients. Sodexo's unique CARES culture develops a dynamic atmosphere where employees are respected, turnover is low and career growth opportunities are created from within.
Working for Sodexo:
How far will your ambition, talent and dedication take you? Sodexo fosters a culture committed to the growth of individuals through continuous learning, mentoring and other career growth opportunities, along with the performance of organizations. We believe it is important for our work to be meaningful to all who contribute to it, and we remain faithful to our mission, our core values and the ethical principles that have guided us since 1966. We support these values and help them thrive in each employee.
We strive to make working for Sodexo a genuinely great experience with benefits to promote your professional, personal and financial well-being, and to improve your Quality of Life now and into the future. Our experiences with our over 50 million customers each and every day enable us to develop Quality of Life services that reinforce the well-being of individuals, improving their effectiveness and helping companies and organizations to improve performance … every day.
Apply Now!
Are you ready to start your Sodexo career? Apply now!
Not the job for you?
At Sodexo, we offer Food Service Management positions in a variety of business segments, including Corporate, Schools, Universities, Government and Agencies, Healthcare, Senior Living and Sports and Leisure locations across the United States..
Position Summary
Provides leadership and supervision for the on-site food service exempt and non-exempt level staff in the delivery of our contractual agreement with the client. Provides supervision for food services at account/unit to ensure client satisfaction and retention for the company. Implements business practices in order to uphold company mission, values and commitments made in the Sodexo client contractual agreement.
Key Duties
Establishes a safe work environment

Assumes General Manager's (GM) responsibilities and authority in his/her absence

Utilizes Sodexo tools and programs to develop client, customer, and staff relationships, to ensure account retention

Implements and fully utilizes all Sodexo tools and programs to ensure financial outcomes

Directs daily operations of food service to ensure employees have appropriate equipment, inventory and resources, ensures operating standards and regulatory requirements are met

Develops and implements plans, projects, with defined objectives, methods, timetables and budget to support client and Sodexo strategic plan

Ensures adherence to all HR standards for Sodexo, client, and regulatory agencies
Qualifications & Requirements
Basic Education Requirement - Bachelor's Degree
Basic Management Experience - 3 years
Basic Functional Experience - 3 years work experience in food or culinary services including restaurants, fast food, vending, catering services, institutional services, mall food courts, etc.
Sodexo is an EEO/AA/Minority/Female/Disability/Veteran employer.
System ID 79318
Category Food Service
Relocation Type No
Employment Status Full-Time