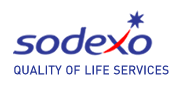 Job Information
Sodexo Inc.

General Manager 4 - Food

in

MC LEAN

,

Virginia
Unit Description
Sodexo Government Services has an exciting opportunity for a Premier NEW Account within The George Bush Center for Intelligence and we are seeking a Food Service General Manager 4 . Our General Manager will have full oversite of unit operations and financials. The unit consists of a high volume, fast paced retail/cafeteria environment that is comprised of both national and Sodexo retail branded concepts.The selected candidate will assist in the execution of the ongoing development of Sodexo's strategy to drive sales, revenue and customer satisfaction for this account.
The ideal candidate will have knowledge and hands-on experience in the following areas:
Experience in all aspects of restaurant or cafeteria operations, Customer Service, Cash handling, HR responsibilities, Financial Reporting, Marketing and promotions.

Must have detailed experience and knowledge of the culinary process. To include inventory control, ordering, recipe compliance HACCP and the ability of ensuring food quality at the highest level. Must also be able to forecast sales and maintain the production process.

This position requires an individual with a high level of financial acumen

Ability to manage standards/systems in a café / retail operation. The ability to hold employees accountable and the ability to create an engaged productive work force.

Previous Retail operations experience and a passion for providing quality food options to enhance and elevate the dining experience.
Be a Part of a Transformation! Apply Now!
Working for Sodexo:
How far will your ambition, talent and dedication take you? Sodexo fosters a culture committed to the growth of individuals through continuous learning, mentoring and other career growth opportunities, along with the performance of organizations. We believe it is important for our work to be meaningful to all who contribute to it, and we remain faithful to our mission, our core values and the ethical principles that have guided us since 1966. We support these values and help them thrive in each employee.
We strive to make working for Sodexo a genuinely great experience with benefits to promote your professional, personal and financial well-being, and to improve your Quality of Life now and into the future. Our experiences with our over 50 million customers each and every day enable us to develop Quality of Life services that reinforce the well-being of individuals, improving their effectiveness and helping companies and organizations to improve performance … every day.
Keywords: food service; retail; marketing; cafe; washington, DC
Position Summary
Directs all contract management service operations at a single account/unit. Plans and supervises special functions. Maintains cash control and payroll records. Hires and trains unit personnel. Maintains customer satisfaction and good public relations. Manages through managers and is accountable for the contract. Senior-most person assigned to a one client account.
Provides local leadership and strategic direction while developing team for new and emerging business solutions that sustain growth in the day to day operations.
Key Duties
Directs all contract services.

Oversees management/administrative team who are responsible for special functions, cash control and payroll.

Customer and client satisfaction

Drives growth

Financial management
Qualifications & Requirements
Basic Education Requirement - Bachelor's Degree
Basic Management Experience - 5 years
Basic Functional Experience - 5 years
Sodexo is an EEO/AA/Minority/Female/Disability/Veteran employer.
System ID 81740
Category Food Service
Relocation Type No
Employment Status Full-Time