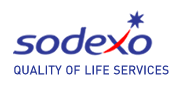 Job Information
Sodexo Inc.

Human Resources Manager 2

in

HONOLULU

,

Hawaii
Unit Description
Sodexo is currently seeking a Human Resource Manager to join our team for this position based out ofin Honolulu, Hawaii. Straub Medical Center is a fully integrated not-for-profit medical center with 159-beds in Honolulu. It has a network of neighborhood clinics and a visiting specialist program that reaches throughout the state of Hawaii. Straub is home to the Pacific Region's only multi-disciplinary burn treatment center.
Straub is home to the Pacific Region's only multi-disciplinary burn treatment center. It consistently brings new technologies and innovative medical practices to Hawaii, such as minimally invasive cardiac surgery, total joint replacement, and vascular surgery. It has received numerous national awards recognizing its excellence in patient experience, patient safety, and cardiac and stroke care. Straub is fully accredited by The Joint Commission, an independent nonprofit organization that certifies health care organizations and programs in the United States.
The Human Resource Manager will report to our General Manager and will be responsible for working closely with the on-site managers to ensure compliance with collective bargaining agreements as well as Sodexo human resource policy and procedures and other human resource needs. The Human Resources Manager will support approximately 165 Sodexo, hourly paid union employees with a mix of environmental services, patient transportation, and food service staff. This position will be responsible for all Sodexo required HR reporting, will oversee Family Medical Leave Act and Leave of Absence tracking as well as payroll, vacation and sick leave tracking. This position will be responsible for addressing all Sodexo employee relations situations, and will interact with the Straub Clinic and Hospital Human Resource team as necessary. The Human Resource Manager will oversee unit level recruitment and will lead all annually required Sodexo HR training programs including New Employee Onboarding as well as other human resource initiatives for the unit.
The Ideal Candidate will have:
A minimum of 2-3 years Human resource management experience in a similar size and type of industry

Experience leading HR practices and objectives that will provide an employee-oriented, high performance culture that emphasizes quality, productivity standards, goal attainment and ongoing development of a superior workforce.

Experience in a union environment

Knowledge of state/federal HR policies/laws as well as be skilled in the area of labor and employee relations.

The ability to manage multiple priorities in a fast paced work environment and demonstrate professional communication skills.
Working for Sodexo:
How far will your ambition, talent and dedication take you? Sodexo fosters a culture committed to the growth of individuals through continuous learning, mentoring and other career growth opportunities, along with the performance of organizations. We believe it is important for our work to be meaningful to all who contribute to it, and we remain faithful to our mission, our core values and the ethical principles that have guided us since 1966. We support these values and help them thrive in each employee.
We strive to make working for Sodexo a genuinely great experience with benefits to promote your professional, personal and financial well-being, and to improve your Quality of Life now and into the future. Our experiences with our over 50 million customers each and every day enable us to develop Quality of Life services that reinforce the well-being of individuals, improving their effectiveness and helping companies and organizations to improve performance … every day.
Apply Now!
Are you ready to start your Sodexo career? Apply now!
Not the job for you?
At Sodexo, we offer Food Service Management positions in a variety of business segments, including Corporate, Schools, Universities, Government and Agencies, Healthcare, Senior Living and Sports and Leisure locations across the United States..
Connect with this recruiter on or
Please visit the Sodexo page and consider signing up for our
Position Summary
Handles human resource functions and administration for single unit/account. May include payroll, benefits, training, employee relations, recruiting, safety, etc. Position focuses on hourly workforce.
Key Duties
Respond to inquiries regarding HR plans, programs & policies. Education managers and employees on policies and procedures. Assist in developing and implementing new policies and procedures. Knowledge of and oversees all Federal, State and Local laws regarding human resources.

Investigate and resolve employee issues and recommend resolutions, based on policy, as appropriate. Involve those necessary based on incidents; HR People Center, legal, etc. If applicable, management of union employees; understanding of all contract rules/policies and management of arbitration. Involvement of contract negotiations.

Provide direction to managers and employees on implementation of HR plans, programs, policies, and training. Act as the primary consultant on various HR initiatives.

Serve as the HR consultant and work with operations to positively impact business.

Perform due diligence for new business initiatives to determine the appropriate HR plans, programs, process, and tools (including compensation, benefits, leadership, staffing, diversity & inclusion) based on financial and legal exposure.
Qualifications & Requirements
Basic Education Requirement - Associate's Degree
Basic Management Experience - 2 years
Basic Functional Experience – 1 year of HR experience
Sodexo is an EEO/AA/Minority/Female/Disability/Veteran employer.
System ID 81462
Category Human Resources
Relocation Type No
Employment Status Full-Time