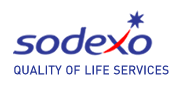 Sodexo Inc.

Lead Database Administrator

in

Cheektowaga

,

New York
Unit Description
Sodexo has an opportunity for a Lead Oracle DBA to work in Cheektowaga, NY. This individual will be a hands-on DBA who is responsible for the system development life cycle of multiple mission critical databases. Will perform troubleshooting / performance tuning, managing database utilities, and monitoring the relationships between the database users and applications. Maintains the organization's databases across multiple platforms and computing environments. Applies understanding of relational database concepts and query languages in order to design required summary or aggregation tables to support analyses. Collaborates with technology/infrastructure staff to identify data relationships and functional requirements. Analyzes and resolves issues related to information flow and content. Maintains database support tools, database tables and dictionaries, recovery and backup procedures. Analyzes logical and physical database designs; creates and applies applicable physical database changes to insure database integrity and performance
Experience in the planning, coordination, and administration of database systems, including the database definition, structure, documentation, requirements, operation guidelines and disaster/recovery protection is required. Strong knowledge of Oracle 11gr2 and RMAN are required. Oracle 12c experience is considered a plus. Strong communication skills are required.
Strong knowledge/Extensive experience in all the following is preferred:
Oracle Data Guard

Unix Shell Scripting

AIX Unix and Linux environments
Position Summary
Responsible for quality control and auditing of databases to ensure accurate and appropriate use of data. Works with management to develop database strategies to support company's needs. Consults with and advises users of the various databases. Works directly with users of data to resolve data conflicts and inappropriate data usage. Identifies opportunities for effectively satisfying corporate information needs through automation. Directs the maintenance and use of the corporate data dictionary.
Qualifications & Requirements
Basic Education Requirement - Bachelor's Degree
Basic Functional Experience - 3 years of IT programming or development experience
Sodexo is an EEO/AA/Minority/Female/Disability/Veteran employer.
System ID 77389
Category IS&T
Relocation Type No
Employment Status Full-Time