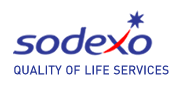 Job Information
Sodexo Inc.

Executive Chef 2

in

CHATTANOOGA

,

Tennessee
Unit Description
Sodexo is seeking an Executive Chef 2 for Siskin Hospital for Rehabilitation, located in Chattanooga, TN .
Position will be responsible for feeding of 190 patients in acute, rehab and Long Term Care. Ex Chef 2 will also oversee all menu / food service operation for the cafeteria (300k) and catering (100k).
Total volume of just over 2 million and Sodexo is running EFY (Expressly for You) Patient Meal Delivery system.
Siskin Hospital was founded in 1989 as the first freestanding, not-for-profit rehabilitation hospital in Tennessee built specifically for rehabilitation patients. Currently, Siskin Hospital remains as the only not-for-profit rehabilitation hospital in Tennessee, offering an all-inclusive campus, as well as off-campus locations, dedicated to meeting a wide variety of rehabilitation needs.
Is this opportunity right for you?
At Sodexo, you will find the ingredients for a great career in food service management. With benefits including schedules that encourage work-life balance and continuing education opportunities, you'll enjoy an improved quality of life that's unique in the hospitality industry.
We are looking for candidates who will:
have oversight of day-to-day operations

deliver high quality food service

achieve company and client financial targets and goals

develop and maintain client and customer relationships

develop strategic plans

create a positive environment

ensure Sodexo Standards are met.
The ideal candidate:
has a work history demonstrating strong leadership skills, as well as previous supervisory experience and the ability to work collaboratively

has culinary production experience and a strong background in safety and sanitation compliance

has the ability to manage multiple priorities, demonstrate professional communication skills, and a passion for a high level of customer service

can demonstrate the ability to prioritize tasks and exhibit flexibility to take on additional responsibilities as needed

can demonstrate working knowledge of Sodexo Food Management Systems (FMS) and Market
Careers in Healthcare:
Working for Sodexo in Healthcare allows you to offer patients, healthcare professionals and caregivers around the world the best healthcare experience possible while influencing patient satisfaction, as well as cost reduction and increased productivity for our clients. Sodexo's unique CARES culture develops a dynamic atmosphere where employees are respected, turnover is low and career growth opportunities are created from within.
Working for Sodexo:
How far will your ambition, talent and dedication take you? Sodexo fosters a culture committed to the growth of individuals through continuous learning, mentoring and other career growth opportunities, along with the performance of organizations. We believe it is important for our work to be meaningful to all who contribute to it, and we remain faithful to our mission, our core values and the ethical principles that have guided us since 1966. We support these values and help them thrive in each employee.
We strive to make working for Sodexo a genuinely great experience with benefits to promote your professional, personal and financial well-being, and to improve your Quality of Life now and into the future. Our experiences with our over 50 million customers each and every day enable us to develop Quality of Life services that reinforce the well-being of individuals, improving their effectiveness and helping companies and organizations to improve performance … every day.
Apply Now!
Are you ready to start your Sodexo career? Apply now!
Not the job for you?
At Sodexo, we offer Culinary positions in a variety of business segments, including Corporate, Schools, Universities, Government and Agencies, Healthcare, Senior Living and Sports and Leisure locations across the United States..
Position Summary
Provides culinary leadership within a medium sized unit including menu planning, program execution and staff management & training. Works directly with internal and external clients managing the catering process from beginning through execution.
Key Duties
Implements & coordinates the culinary function.

Directs & trains cooks & utility workers.

Ensures food preparation & production meets operational standards.

Manages catering & retail areas.

Customer & Client satisfaction.

Financial management to include food cost & labor management.

Manages food & physical safety programs.
Qualifications & Requirements
Basic Education Requirement - Associate's Degree
Basic Management Experience - 2 years
Basic Functional Experience - 2 years work experience in food or culinary services including restaurants, fast food, vending, catering services, institutional services, mall food courts, etc.
Sodexo is an EEO/AA/Minority/Female/Disability/Veteran employer.
System ID 81738
Category Culinary
Relocation Type No
Employment Status Full-Time