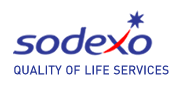 Job Information
Sodexo Inc.

Patient Services Manager 2

in

CHARLESTON

,

South Carolina
Unit Description
Sodexo is seeking individuals that have a strong nutrition and dietary background for a Patient Services Manager 2 to joinour healthcare Food Service team at Medical University of South Carolina, a 725-bed academic medical facility located in Charleston, SC .
MUSC is a blue chip account and a 35 year client for Sodexo. A new Children's and Women's hospital is slated to be completed in this year with an additional 200 beds.
As the Patient Service Manager, you will provide over-site to the hospital's Dietary Office personnel to ensure that all nutrition/food regulatory requirements are being achieved in operations. He or she will be the conduit between patient tray line and clinical components of compliance.
Job Responsibilities include:
Implement performance improvement and quality assurance programs targeted to improve nutrition services and patient satisfaction.

Interact with patients and be the primary liaison for the clinical (physicians, nursing, and pharmacy) and food service teams.

Ensures compliance to Sodexo operating policies and procedures and works to maintain those standards.

Accountable for the execution of service quality and ensures customer and client satisfaction.

Regularly attend system Nutrition Steering meetings

Host monthly diet education classes with Nutrition Assistants

Be the onsite expert for the patient dining and ordering systems (At Your Request and Healthtouch)
Ideally, qualified candidates will have the following experience:
Prior experience in leading and directing a patient delivery program is required

Excellent computer skills with experience programing HealthTouch nutrition software.

Strong project management experience.

Strong understanding of regulatory compliance including JACHO, and CMS.

Previous management level experience and ability to engage and build strong relationships with client management; nursing staff; and patients

Ability to manage multiple priorities.

Professional communication skills.

Passion for a high level of customer service.
Careers in Healthcare:
Working for Sodexo in Healthcare allows you to offer patients, healthcare professionals and caregivers around the world the best healthcare experience possible while influencing patient satisfaction, as well as cost reduction and increased productivity for our clients. Sodexo's unique CARES culture develops a dynamic atmosphere where employees are respected, turnover is low and career growth opportunities are created from within.
Working for Sodexo:
How far will your ambition, talent and dedication take you? Sodexo fosters a culture committed to the growth of individuals through continuous learning, mentoring and other career growth opportunities, along with the performance of organizations. We believe it is important for our work to be meaningful to all who contribute to it, and we remain faithful to our mission, our core values and the ethical principles that have guided us since 1966. We support these values and help them thrive in each employee.
We strive to make working for Sodexo a genuinely great experience with benefits to promote your professional, personal and financial well-being, and to improve your Quality of Life now and into the future. Our experiences with our over 50 million customers each and every day enable us to develop Quality of Life services that reinforce the well-being of individuals, improving their effectiveness and helping companies and organizations to improve performance … every day.
Apply Now!
Are you ready to start your Sodexo career? Apply now!
Not the job for you?
At Sodexo, we offer Food Service Management and Retail Management positions in a variety of business segments, including Corporate, Schools, Universities, Energy and Resources, Government and Agencies, Healthcare, Senior Living and Sports and Leisure locations across the United States. .
Position Summary
Provides direction for patient meal services at patient care units to ensure customer satisfaction and retention for the Company.
Key Duties
Directs daily operations of patient meal services at patient care units to ensure employees have appropriate equipment, inventory and resources to perform their jobs and meet goals and deadlines.

Supervises day-today work activities by delegating authority, assigning, scheduling, and prioritizing activities and monitoring operating standards.

Establishes operating standards, implements quality improvements and communicates them to employees.

Performs audits and prepares reports.
Qualifications & Requirements
Basic Education Requirement - Associate's Degree
Basic Management Experience - 2 years
Basic Functional Experience - 2 years work experience in food or culinary services including restaurants, fast food, vending, catering services, institutional services, mall food courts, etc.
Sodexo is an EEO/AA/Minority/Female/Disability/Veteran employer.
System ID 81692
Category Food Service
Relocation Type No
Employment Status Full-Time