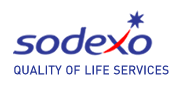 Job Information
Sodexo Inc.

Technician

in

Andover

,

Massachusetts
Description/Job Summary
Job Overview:
The Technician may work in any type of location on client premises. This individual performs maintenance on various types of machines. The general responsibilities of the position include those listed below, but Sodexo may identify other responsibilities of the position. These responsibilities may differ among accounts, depending on business necessities and client requirements.
/General Responsibilities:/
Maintains, repairs, and installs various types of electronic equipment and related devices such as personal computers, electronic transmitting and receiving equipment etc.

Disassembles machines and repairs or replaces broken parts.

Adjusts functional parts of electronic devices as necessary.

Orders replacement parts.

Inspects completed repairs.

Complies with all company safety and risk management policies and procedures.

Reports all accidents and injuries in a timely manner.

Participates in regular safety meetings, safety training and hazard assessments.

Applies all applicable OSHA and related local safety requirements to all assigned work.

Performs all work in accordance with established safety procedures.

Attends training programs (classroom and virtual) as designated.

May perform other duties and responsibilities as assigned.

Job Qualifications:*
/Experience/Knowledge:/
High School diploma, GED or equivalent experience.

1 year of related work experience.

/Skills/Aptitude:/*

Ability to present self in a highly professional manner to others and understands that honesty and ethics are essential.

Ability to maintain a positive attitude.

Ability to communicate with co-workers and other departments with professionalism and respect.

Ability to maintain a professional relationship with all coworkers, vendor representatives, supervisors, managers, customers and client representatives.

Ability to provide clear directions and respond accordingly to employees.

Ability to use all relevant electronic and communication devices.

Knowledge of and proficiency in all OSHA and local requirements related to all assigned work.
/License/Qualifications/
Certifications:
A valid driver s license may be required.

/General Qualifications:/*

Willingness to be open to learning and growing.

Maturity of judgment and behavior.

Maintains high standards for work areas and appearance.

Attends work and shows up for scheduled shift on time with satisfactory regularity in light of Sodexo time and attendance policy and/or client operating hours.

Ability to work a flexible schedule.

Must comply with any dress code requirements.

Must be able to work nights, weekends and some holidays.

/Physical Requirements:/*

Close vision, distance vision, peripheral vision, depth perception and the ability to adjust focus, with or without corrective lenses.

Significant walking or other means of mobility.

Ability to work in a standing position for long periods of time (up to 8 hours).

Ability to reach, bend, stoop, push and/or pull, and frequently lift up to 35 pounds and occasionally lift/move 40 pounds.
/Working Conditions (may add additional conditions specific to defined work location):/
Varying schedule to include evenings, holidays, weekends and extended hours as business dictates.

While performing the duties of this job, the employee is primarily in a controlled, temperate environment; however, may be exposed to heat/cold during support of outside activities.

The noise level in the work environment is usually moderate to loud.

Wears protective clothing and/or Personal Protective Equipment required by the work environment or governmental regulations.
Details
Planner Scheduler of Building E
Job Responsibilities and Duties:
Planning and scheduling of all preventative corrective maintenance work.

Maintain vendor calendar and register and train personnel.

Upkeep vendor training log accuracy.

Assist with escorting vendors to and from the lab as required

Point of contact for all pipette calibrations onsite (TTE and PCSI).

Manage all service contracts and warranty information.

Assist with budget forecasting in relation to contracts and warranty items.

PO creation and reconciliations (service, contracts, parts, etc.)

End of year invoicing and PO completion.

GDMS preparation for documents heading to GRO.

Regulated and non-regulated documentation review.

Review and close both regulated and non-regulated work orders.

Creation of work orders and PM schedules in EAMS.

Coordinate periodic vendor assessments.

Assists in the coordination, direction, and fulfillment of special projects and programs, such as: the "Pipette calibration and maintenance program

Enhances personal growth and professional development by creating and participating in cross-training workshops, shadowing opportunities, current literature, and educational programs within the LIS functions

Assists with other LIS Functions (Asset Manager, Small Works, Administrator, etc) as required

Creation and maintenance of formal procedures and job aids for all activities and functions of the organization
Minimum Requirements/Qualifications:
5 years of relative business experience within a medical, laboratory or service environment

Excellent oral and written communication skills

Moderate amount of walking between buildings on the Andover campus

Proficient in Microsoft Office tools (excel, PPT, word)

High School Diploma (Business or Science degree preferred)
Sodexo is an EEO/AA/Minority/Female/Disability/Veteran employer. Sodexo is committed to upholding the spirit and principles of the Rehabilitation Act of 1973 and the 1998 amendment to the Act. If, due to a disability, you require a reasonable accommodation to navigate this site and/or complete the on-line application process, please contact SodexoFrontlineApplicationSupport.USA@sodexo.com for assistance. For more information about our commitment to equal employment opportunity, please click here.